To send an anonymous tip via text message to the Riverside Police Department, text the keyword RIVERSIDEPD and your tip to 847411.


Residents are encouraged to immediately report any concerns regarding criminal activity to the Riverside Township Police Department. We value any input from our citizens and we want to provide as many ways to communicate with us as possible. The email address [email protected] has been set up to allow anyone to submit information to the Riverside Township Police for non-emergency issues. Detectives may also be contacted by phone at (856)461-8820 / Press #1 / Press #3. Anyone submitting a tip may request to remain anonymous.
BE ADVISED: The email address and voice mail box are NOT monitored on a 24 hour basis. These methods of communication have been set up to notify police of criminal activity tips that do NOT require an IMMEDIATE on-site police response.
Any incidents requiring an immediate on-site police response must be CALLED in as described below.
For emergencies or crimes occurring in progress: Dial 9-1-1
How To Report Suspicious Activity
For emergencies or crimes occurring in progress: Dial 9-1-1
This section describes how to report suspicious activity happening AS IT IS OCCURRING. This is activity that requires an immediate on-site police response. Use the phone numbers listed above to notify police.
Suspicious activities can refer to incidents, events, individuals or circumstances that seem unusual or out of place. When you have an organized, methodical reporting system you start to talk the language that law enforcers understand and react to. Calling the Police to just say that there is a suspicious person on my street does not constitute dispatching an officer. You need specific, timely and relevant information so that the appropriate response can be achieved.
Some common examples of suspicious activities include:
A stranger loitering in your neighborhood stopping to look at houses or into yards, or a vehicle cruising the streets repeatedly; someone peering into cars or windows; a high volume of traffic going to and coming from a home on a daily basis; someone loitering around schools, parks or secluded areas; strange odors coming from a house or building; open or broken doors and windows at a closed business or unoccupied residence; someone tampering with electrical, gas or sewer systems without an identifiable company vehicle or uniform; sounds of breaking glass, gunshots, screaming or fighting; strangers removing license plates or loading valuables into vehicles from a residence even if the moving truck looks legitimate.
Remember – A quick and accurate description of events, vehicles, and persons can make all the difference in apprehending a potential criminal. Any type of activity or circumstance that seems unusual should be reported.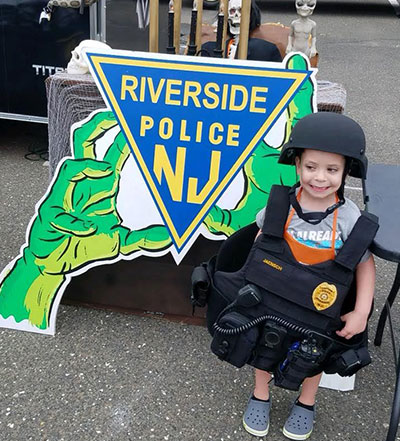 There are four general categories to consider when determining what to report. As an officer you should make note and constantly be scanning for situations in these four categories. Citizens should generally report:
By reporting these types of suspicious activities citizens can help the Riverside Police to make our community safer and more secure, reduce violence, minimize victimization, reduce crime and violence and improve the overall quality of life.
When reporting SUSPICIOUS PERSONS, provide as much detail as possible. Start with the basics and get more specific. One reliable method to consistently make good suspect descriptions is to begin at the head and work your way down. For example: "He was a white male with blonde hair. He was wearing a brown shirt, blue jeans and sneakers." or "She was a black female about twenty years old, short hair, thin build and wearing a red cotton dress and sandals."
Here is a list of items you can describe when providing a suspect description:
When reporting SUSPICIOUS VEHICLES , provide as much information as possible about the vehicle, its occupants, the license plate or any identifying marks or characteristics, its activities and direction of travel. If you have a paper and pen or pencil handy, write down the information so you can read it to the police.
When reporting LOCATIONS OF SUSPICIOUS ACTIVITIES, provide as much information as possible. An exact location and specific address is always best if possible.
To assist law enforcers in responding to your request:
Provide landmarks that can be recognized by law enforcers or emergency responders. Describe the location with as much detail as possible.