We recognize various faith based organizations are an integral part of our lives. Our Chaplain program creates a partnership with various religious leaders within the community to assist us with providing an overall better quality of services.
In today's society the need for chaplains is greater than ever. Police Chaplains aid the Riverside Police Department in strengthening bonds in the community between police, citizens, and clergy.
The goal of the Chaplain Program is to have police work with faith based leaders during certain times of crisis, or during incidents which would benefit from a more comprehensive response. Some aspects of a Police Chaplain's work include assisting police by providing comfort and support during local death notifications, scenes of a tragedy, working with troubled juveniles through community service projects, and providing counsel to employees and their families upon request.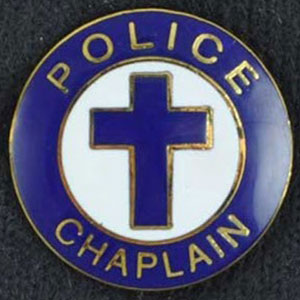 Reverend Theodore King III of the First Baptist Church is currently serving as our Chaplain. If you would like to be considered for a Chaplain position with the Riverside Police Department, please contact our Chaplain liaison Ptl. Anthony Cicali.